Charitable Registration #
10696 6799 RR0001
Awards

If you know Conestoga graduates who are making exceptional contributions to their businesses or the community, please consider nominating them for an award. For more information, contact the Alumni office.

Alumni of Distinction
Conestoga has been recognizing outstanding graduates with Alumni of Distinction Awards since 1997. Chosen by a nomination process, recipients demonstrate professional success, achieve public recognition or contribute to their industry or community. All Conestoga graduates are eligible to be nominated for an Alumni of Distinction Award.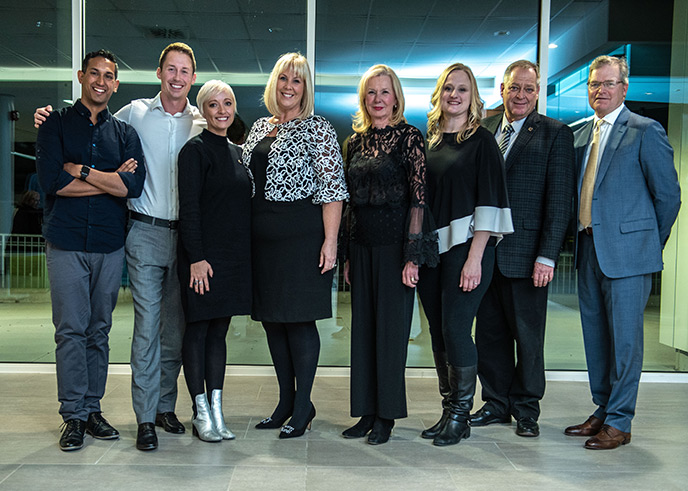 Premier's Awards

The Premier's Awards recognizes the tremendous contribution that Ontario's college graduates make to the success of the province and beyond. The awards were established in 1992 to mark the 25th anniversary of Ontario's colleges.

Presented annually, the Premier's Awards recognize graduates in the following seven categories: Apprenticeship, Business, Community Services, Creative Arts and Design, Health Sciences, Recent Graduate, and Technology. Visit www.co-awards.org to learn more.
Past Premier's Award Winners

Premier's Award Winners 2018: Allie Libertini and Don Gosen
Premier's Award Winner 2015: Marianne Walker
Premier's Award Winner 2013: Tahani Aburaneh
Premier's Award Winner 2012: Chameli Naraine

2019 Premier's Award Nominees

Apprenticeship nominee - Clarice Ward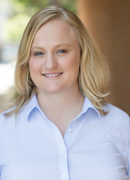 Clarice Ward is both a 2007 graduate of the Women in Skilled Trades program and a 2011 graduate of the General Carpenter Apprenticeship program. She is a national advocate for diversity and inclusion in apprenticeship training. As an assistant project manager of specialty contracts at Melloul-Blamey Construction Inc., she is the first woman to transition from tradesperson (general carpenter) to construction management in Melloul-Blamey's 37-year history, and one of the only tradeswomen to serve on the board of directors of the Canadian Association of Women in Construction. A speaker, mentor and champion of women in apprenticeships, she has influenced thousands of women to consider skilled trade opportunities. Clarice was awarded a 60th Anniversary Gender Equity Fellowship by the University of Waterloo in 2019.
Business nominee - Darren Stewart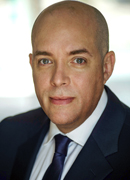 Darren Stewart is a 1996 Business Administration – Material Management graduate and a driver for change. Over 23 years in supply chain and operations management, most recently as general manager of Magna International's Karmax Heavy Stamping division, Darren has introduced multiple innovations to increase productivity, including an award-winning warehouse software solution that reduced the value of inventory on hand by nearly 40% and improved storage space by 60%. Darren successfully advocated for a post-graduate certificate program in global supply chain management; leads an innovative career development partnership; secured an $800,000 gift to establish the Magna Centre for Supply Chain Excellence and champions the supply chain program to prospective students.
Community Services nominee - Jeff Weyers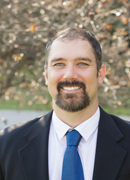 Jeff Weyers is a 1994 graduate of the Law and Security Administration program. A veteran constable with the Halton Regional Police Service, Jeff is also an international expert in digital counterterrorism, analyzing social media to uncover clues leading to international terrorist groups and their supporters. As the co-founder of iBRABO, an open-source intelligence research group, he has provided input to the Pentagon, NATO, and police services globally and has developed leads in several high-profile terrorism cases at home and abroad. Jeff is a college and university instructor, the author of 29 white papers, articles, reports and presentations, and a digital fellow at the Montreal Institute for Genocide and Human Rights Studies.
Creative Arts & Design nominee - Julia Maier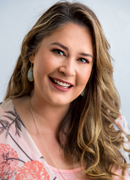 Julia Maier is a 2001 Graphic Design graduate and a professional photographer at Lens on Life. Julia is transforming lives with her unique lens on life and powerful ability to spark a connection with everyone she meets. Her photographs celebrate the beauty of human life, and the work of missionary and non-profit organizations at home and around the world. By capturing their images, she is empowering newcomers, seniors and those struggling with poverty, mental illness and addiction the ability to share their stories and receive her life-changing message of love and hope. Julia has shared her inspiring journey at conferences, as a college faculty member and at a city art exhibition featured on CTV News.
Health Sciences nominee - Kevin King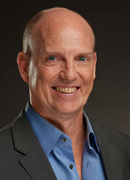 Kevin King is a 1995 Ambulance & Emergency Care graduate and CEO of ECHO Healthcare. Medical simulation has been the driving focus in every step of Kevin's career as a paramedic, sales leader and entrepreneur. Inspired to act after the September 11 terrorist attacks, he created the first mobile simulation program for paramedics in eastern Canada and founded a national alliance for simulation specialists and educators. In 2010, he was recognized by the Prime Minister of Canada for his emergency services leadership during the G8 summit. In 2018, Kevin founded ECHO Healthcare featuring a world-first approach to simulation service and support that earned the company global recognition and profitability after just one year.
Recent Graduate nominee - William Werth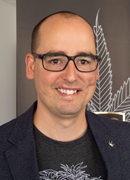 William Werth is a 2017 Software Engineering Technology graduate. The chief technology officer at James. E. Wagner Cultivation (JWC), William is using technology to revolutionize the cannabis industry. A former Canadian combat engineer who was awarded the Sacrifice Medal and competed in the 2017 Invictus Games, he designed JWC's GrowthSTORM™ Management software, a custom technology for tracking cannabis cultivation from seed to harvest; led the refinement of JWC's patent-pending aeroponic growing platform; and helped to pioneer its unique business licensing model. William's innovations were a catalyst for a $1.2M energy-saving grant in 2018 and the company's 2018 debut on the TSX-V at a market cap of $100 million.
Technology nominee - Paul Seibel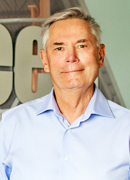 Paul Seibel is a 1975 Civil Engineering Technology graduate and president at ACL Steel Ltd. With 40-plus years' experience in Ontario's construction industry, more than half as the president of a structural steel fabricator with current annual sales topping $30M, Paul Seibel is a rallying voice for a united industry. As a member of the board of multiple industry associations, he has had a direct influence on industry reform, and is the co-founder and inaugural president of an association aimed at standardizing practice for steel fabricators. Paul is also a tireless education advocate, serving for 17 years as a program advisor, and leading the development of a new post-graduate co-op program at Conestoga.