Visit Us
Welcome future students! We can't wait to help you learn more about Conestoga College. There are several ways to experience what campus life is like – join us for an online-guided campus tour, take part in one of our live online events, or check out our virtual tour and on-demand program information.
Conestoga has multiple campus locations that specialize and focus in specific program offerings. To learn which campus might be right for you, refer to the list of programs and their corresponding campuses.
Online-guided tour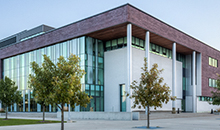 During this time, we are offering online-guided campus tours to show you all Conestoga has to offer.
Book a time for the campus that delivers the program you are interested in.

Live online events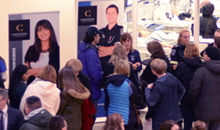 Learn about the best programs, faculty and facilities, without leaving home.
Attend a virtual live Q&A session to have your important questions answered and connect with a student recruiter.
Virtual resources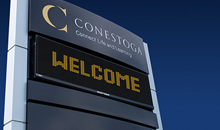 Group tours
If you are interested in bringing a group to visit Conestoga, we would be thrilled to make that happen. To arrange details, please connect with the team member below that best aligns with your program areas of interest.